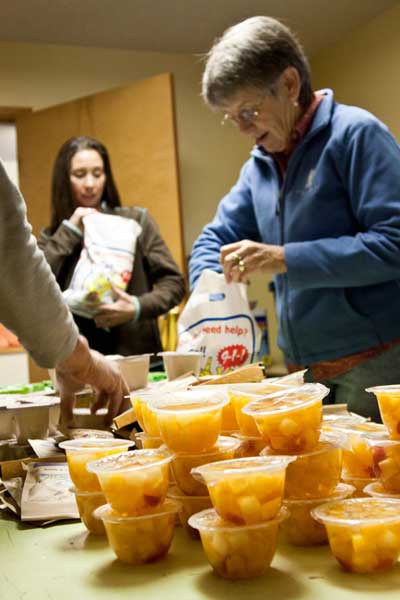 Our organization would be nothing without our volunteers! Our entire Board of Directors serve as volunteers and they also help pack the bags of food for the kids.
We are always looking for more people to help us! Please use the contact form on the Contact Us page to inquire about volunteer opportunities.
If you have a passion for helping fight hunger and looking out for you local communities, please don't hesitate to get involved with our organization. We know everyone has busy lives, so if you don't have time to pack the bags of food for the children, donations are always welcome and appreciated.